BANGKOK VENUE
Stretch Me by Let's Relax
A stretch studio that promises to melt your muscle pain away.
Work out the kinks from an intense workout or hours of sitting at the office at Stretch Me, Let's Relax's new stretch studio that promises to reduce the pain, strain and stiffness of your muscles with a range of curated programs.
With the help from their professional physical therapists, Stretch Me specializes in one-on-one bodywork using the static stretching technique—a popular form of stretching commonly found in general fitness training—where you will be held in a challenging, but comfortable enough position for about 10-30 seconds, along with therapeutic acupressure to help tune your body balance, relieve stress and pain.
There are four basic programs available tailored to suit different needs—"Traveler" (B1,200/60 mins.) focuses on legs stretching for those who have lots of muscle strain in the legs from long walks while traveling, while "Sport" (B1,200/60 mins) helps reduce stiffness in overworked muscles from exercising through legs-focused stretching and sitting posture stretching.
Opt for "Office" (B1,200/60 mins.) if you have neck, shoulder and back pain from office syndrome or if you have severe muscle tension or multiple muscle aches and pains, go for the "Ultimate" (B2,300/120 mins.) that includes full body stretching and relieving of two pain points. Therapist consultation is included in every program.
For the best stretch experience and flexibility, comfy T-shirts and joggers are provided by the studio.
Stretch Me is managed by Let's Relax Spa, one of Thailand's largest boutique spa chains. There's also another branch at IconSiam.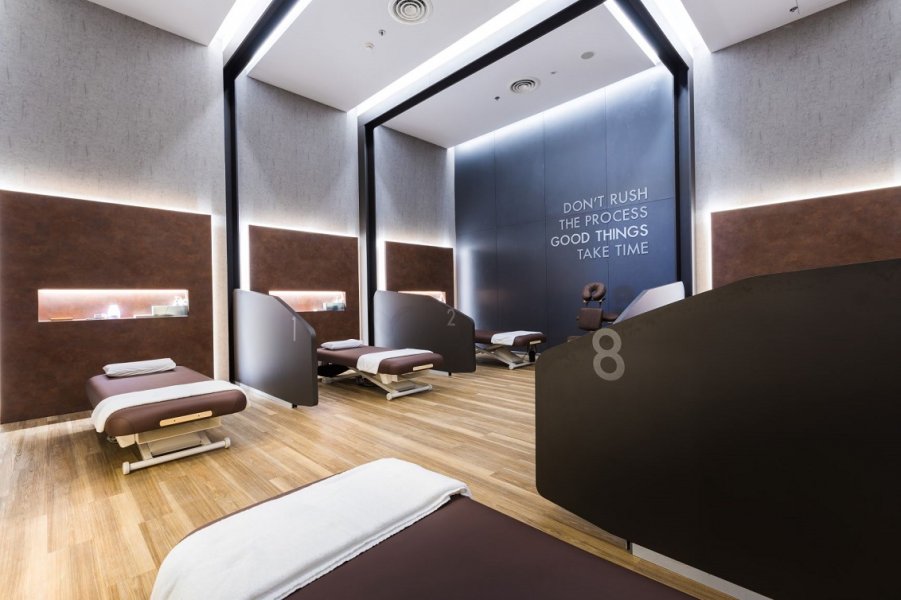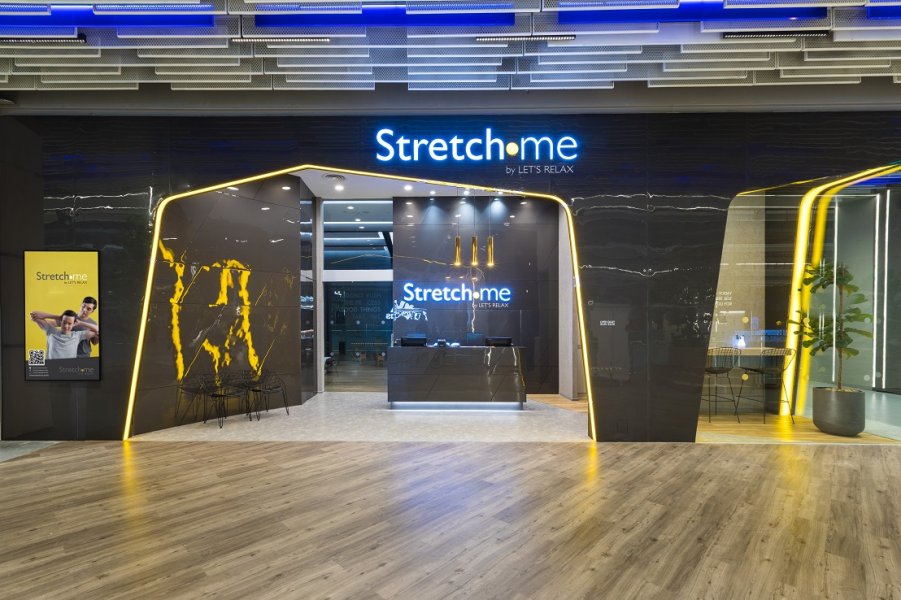 Venue Details
Address:
Stretch Me by Let's Relax, 3/F, CentralWorld, Rd., Bangkok, Thailand
Phone:
095-372-9986
Website:
www.stretchme.studio.com
Area:
Siam
Open since:
November, 2018
Opening hours:

daily

9am-9pm

Report a correction