BANGKOK VENUE
Black Amber Barber Shop (Sathorn)
One of Bangkok's finest barbershops heads across town.
The buzz: Chavin "Kwan" Nantaterm of Thonglor's Black Amber and his crew of professional barbers have expanded their dapper gentlemen's grooming service to the bustling business district of Sathorn.
The decor: Similar to the Thonglor original, there's a retro 1920s gentlemen's club feel to this barbershop, only slightly more upscale and sophisticated—think dark wood interiors complete with luminous art deco-style lighting, old-school barber chairs, plush leather seating, black marble countertops and glass shelves with industrial gold pipes displaying fancy grooming products and liquors.
The service: The professional barbers can work their magic on just about any classic gentlemen hairstyle, from slicked back, Ivy League, undercut pompadour to neat quiff, or you can ask them to recommend one that best suits you. A cut is at B700 (an extra B100 with shampoo), while just a styling will cost you B300. The barbers are very attentive at perfecting your hairstyle, so be prepared to spend up to 45 minutes having them sort you out. Fancy giving your beard a little TLC? A beard styling costs B500, whereas a soothing, hot towel shave is B600. There's also a separate area for those preferring some private "you time", and if that isn't enough, you will also be offered a choice of complimentary drink, either a glass of single malt or a cup of coffee or tea. Before you leave, don't forget to browse through the Black Amber-approved beard oil and pomades available to purchase from names like Proraso, King Brown and Modern Pirate, as well as style essentials from local brands such as sunnies from Tawat and leather wallets from Sew and Needle.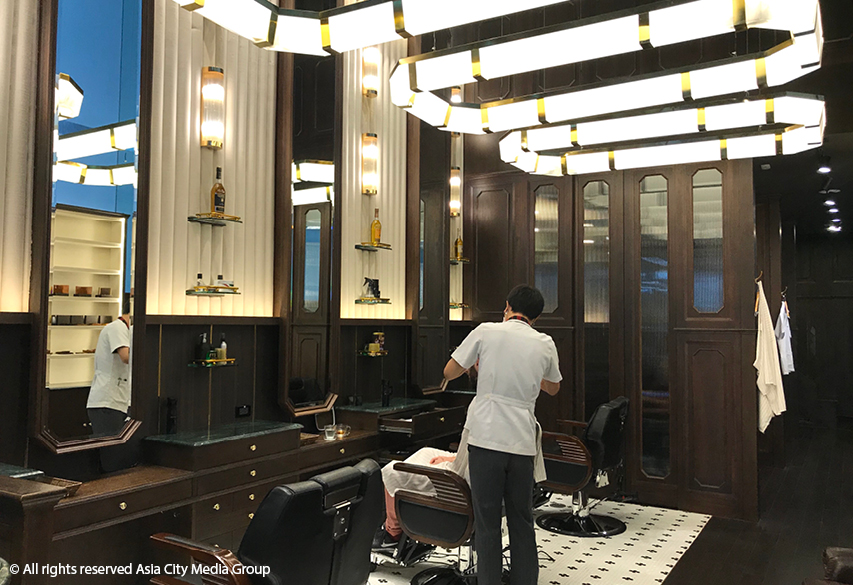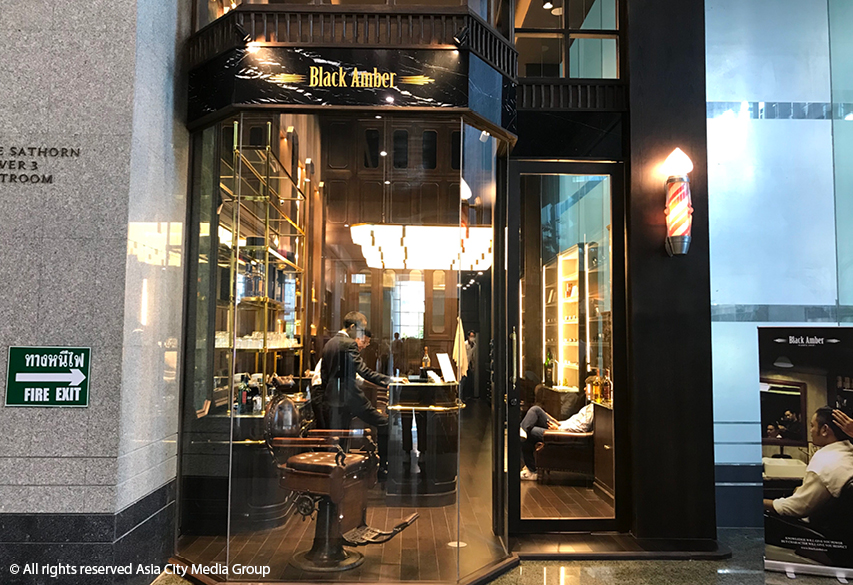 Venue Details
Address:
Black Amber Barber Shop (Sathorn), M/F, Empire Tower, Sathorn Rd., Bangkok, Thailand
Phone:
064-936-9595
Website:
www.facebook.com/blackambersathorn
Area:
Sathorn
Open since:
February, 2019
Opening hours:

Mon-Fri

9am-8pm

;

Sat-Sun

10am-7pm

Report a correction