BANGKOK VENUE
Rong Sabiang
On Nut's green oasis has it all.
The buzz: Set within Sansiri Backyard—an urban oasis so green that not even Bangkok's pollution can blot it out—Rong Sabiang is the sun-dappled sanctuary On Nut residents are raving about.
The vibe: At Sansiri's T77 community, where places like The Base, Habito, and Bangkok Prep international school converge, "green lifestyle community" Sansiri Backyard claims an expansive open field boasting an organic farm studded with everything from duck ponds and chicken coops to rows of pesticide-free veggies from farmer friend Chul Farm. The family-friendly space also plans to host open-air concerts, where you can listen to music while satisfying your cottagecore yen and frolicking amongst the giant haystacks. Rong Sabiang can be found at the front of this green space. With a retro-Victorian vibe, heaps of natural light, and a palette of springtime tones—fern green, sunflower yellow, earthy dark wood touches—the farm-to-table, all-day dining venue reflects its fresh outdoor surroundings.
The food: The restaurant is led by Nuttawat "Ball" Tarapiban, owner and chef of Rongros in Tha Tien. His menu here is an ode to classic Thai fare and Western comfort food that incorporates the freshest finds from the garden. Start your morning with the farmhouse granola (B150) served with fresh fruit and yogurt drizzled with honey. For something more decadent, try the smooth and creamy chicken liver parfait (B280), topped with port, sherry, cognac, and a touch of truffle oil. Thai favorites like the pla haeng tangmo (fresh watermelon with fried snakehead fish, B220), on the other hand, keep things light. So does the house favorite, the khao yum Rong Sabiang (B290). This dish also offers a little action while you eat: the colorful salad concoction of butterfly pea-tinted rice, pomelo, vegetables, and ground coconut is tossed with a spicy dressing at your table. Heartier mains include the char-grilled New Zealand rib-eye (B380) with jaew dipping sauce and the fried grouper (B260) served with crispy mango salad.
The drinks: Lazing around the stunning green space is so much better with a drink in hand, and Rong Sabiang has got you covered with its list of refreshing mocktails and cocktails. The Royal Crimson (B180) marries freshly crushed pomegranate seeds with fresh lime juice while the Summer Blush (B180) offers a mix of watermelon with elderflower cordial. They also boast a vast tea selection, from the Centella Asiatica honey lemon tea to the Purple Rain (chrysanthemum, chamomile, peppermint, and butterfly pea flower) and the Ruby Rose, with hints of roselle, rose petals, and sweet grass (B85 each, hot or iced).
Why we'd come back: Now more than ever, Rong Sabiang feels like the perfect escape from Bangkok's concrete jungle. Bring a book, and you could end up spending the whole day in the soft sunlight, gazing out at the ultra lush gardens. Megan Leon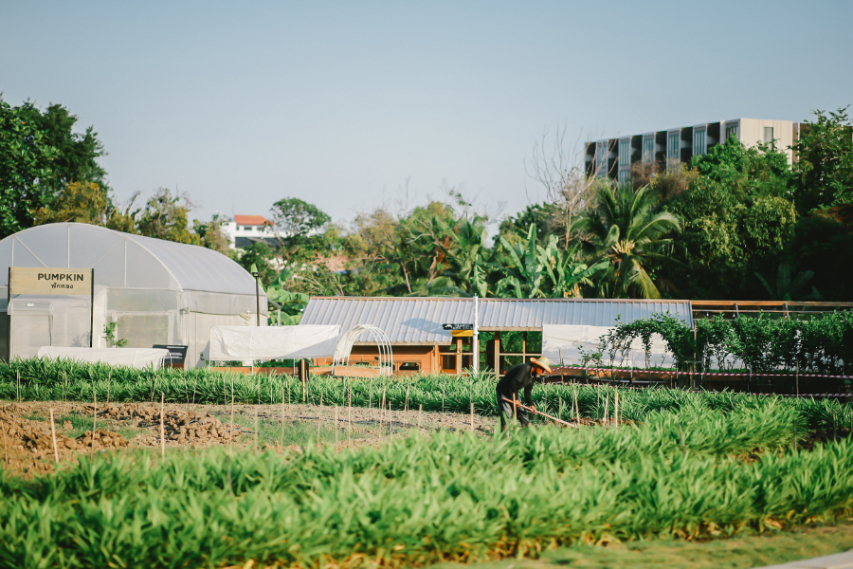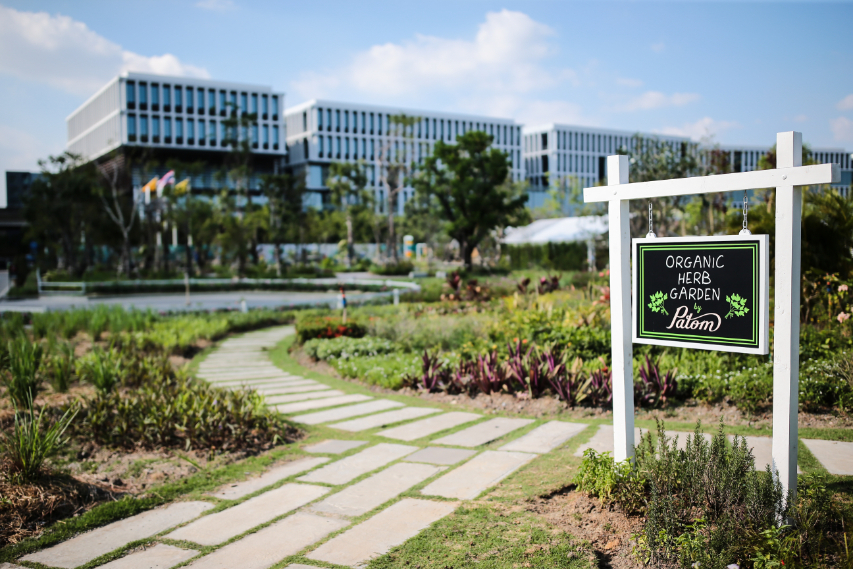 Image credit: Sansiri Backyard