BANGKOK VENUE
Hype Studio
Asoke's private gym will get you hyped for a fun workout.
If you're experiencing office syndrome and your day-to-day exercise only involves a coffee run in the morning, then perhaps it's time to get whipped into shape. Lucky for you, Hype Studio knows how to zap away your pains and strains with a range of crazy fun classes.
By combining sports science with what they call "interactive entertainment," the private studio focuses on strength and dance cardio workouts designed for all fitness levels and age groups.
The 45-to-55-minute group classes include their signature "Hype Mobility," a workout designed to rehabilitate your joints and muscles from office syndrome or imbalanced posture, while also using probars to help release tension and improve your flexibility and mobility.
To spice things up, you can opt for the Les Mills dance workouts, which includes "BodyCombat," a stress busting, high-energy, martial arts-inspired workout where you could shred up to 740 calories, or the "BodyJam," a full-body, choreographed workout soundtracked by the latest house, hip-hop, drum n' bass, trap and electronic music.
In addition, Hype Studio also offers yoga, Zumba and Pound (a type of fitness drumming) classes.
Membership costs B5,500/month, B27,000/six months and B48,000/12 months. Personal training sessions start from B1,500/session.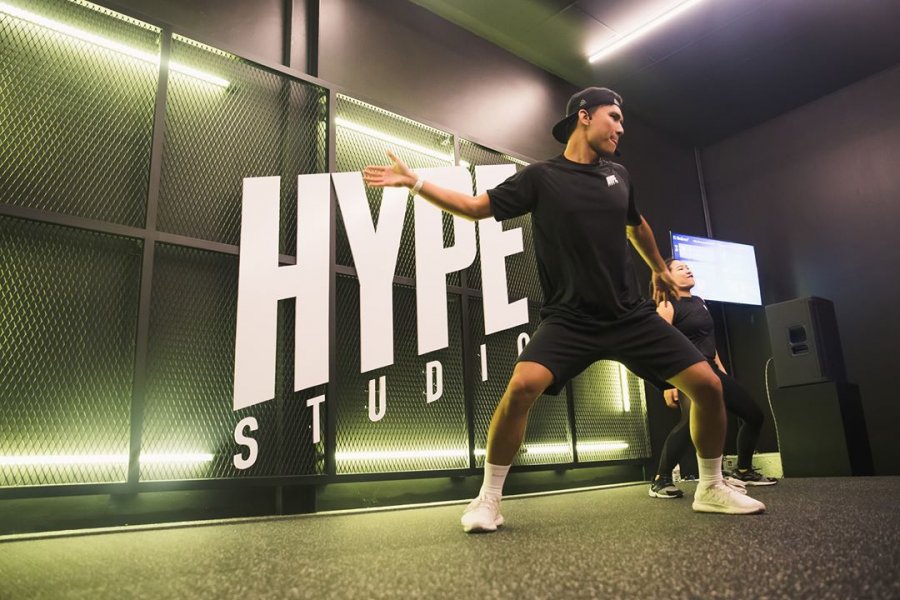 Venue Details
Address:
Hype Studio, New Petchaburi Rd., Bangkok, Thailand
Phone:
093-530-4222
Website:
www.hypestudiobkk.com
Area:
Nana Asoke
Open since:
March, 2019
Opening hours:

Mon-Fri

5-8am, 3-8:30pm

;

Sat-Sun

8am-8:30pm

Report a correction